Kefid raymond mill is qualified for apatite processing
Apatite is a general term for a series of phosphate minerals. There are many kinds of phosphate minerals, such as yellow-green apatite, fluorapatite, oxysilicate apatite, apatite,etc.
The common processing method to apatite is grind it into powder, directly use as acidic soil fertilizer. Fertilizer on the fineness of mineral powder is not high, the general requirements is 100 mesh more than 90%, raymond mill can meet the processing requirements.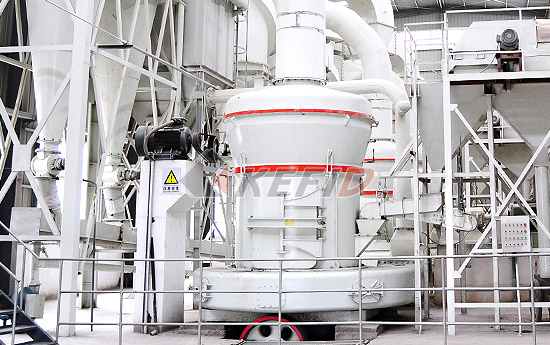 MTW European type grinding mill
is the fourth generation upgrade product of raymond mill, it absorb European grinding technology and use bevel gear drive, the internal thin oil lubrication system, arc duct and many other patented technologies.It has the advantages of high productivity, environmental protection and energy saving, long life and is widely used in ore grinding process.
The main parameters of MTW European type grinding mill are:
Feed size: 30-50mm
Discharge fineness: adjustable between 80-425 mesh
Output: 3-50t/h
If you are interested in our products, you can directly contact our 24hour online customer service, we will arrange professional and technical personnel to connect with you.