Kefid impact crusher can solve the crushing problem of moisture material
Kefid is a professional production base of large and medium-sized series of crusher, sand making machine, grinding mill. Kefid impact crusher is a new type of high efficiency crushing equipment with the features of small size, simple structure, large crushing ratio, less energy consumption, large capacity, uniform product size.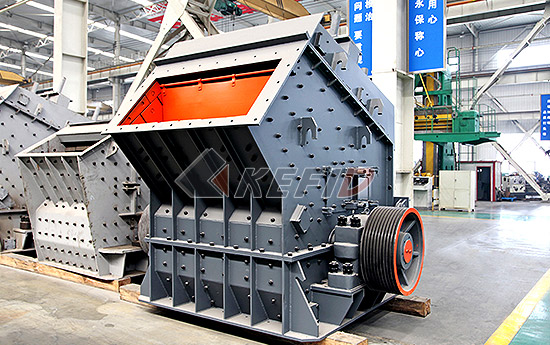 However, in terms of the limestone crushing, the material is wet, the requirement for crusher cavity structure is relatively open and the crusher discharge capacity is also relatively high. In this respect, the structure and design features of the crusher are completely consistent. When crushing medium material, impact crusher has unique advantages compared with other crushers. The large cavity, impact crushing and seamless linkage ensure that the impact crusher can work smoothly even when the material humidity is relatively high.
Impact crusher
can handle the material with side length of 100 to 500 mm below, the compressive strength is up to 350 MPa.It has the advantages of large crushing ratio, cubic particles of crushed materials, suitable for crushing medium-hard materials, such as limestone for cement plant.
Kefid specializes in the research, manufacture and sale of crushing machinery, sand making equipment and industrial mill and provides high grade aggregate solutions and complete sets of equipment for large-scale projects such as expressways, railways and hydropower.