NEWS
Company News
Industry News
Exhibition
Faq
The production line of sand making machine in Shangdong
One of Kefid sand production line in Shandong is to process limestone. According to their production and site conditions, Kefid configurate reasonable production line equipment for it.
Processing materials: limestone
Production: first stage project 80t/h, second stage project 40t/h
Feed size: 0-30mm
Discharge size: first stage project 0-5mm, second stage project 0-4mm
Applications: municipal engineering, concrete mixing plant and dry mortar station
Equipment configuration: first stage project: 5X9532 sand making machine, 3YZS2160 vibrating screen; second stage project: VSI8518 sand making machine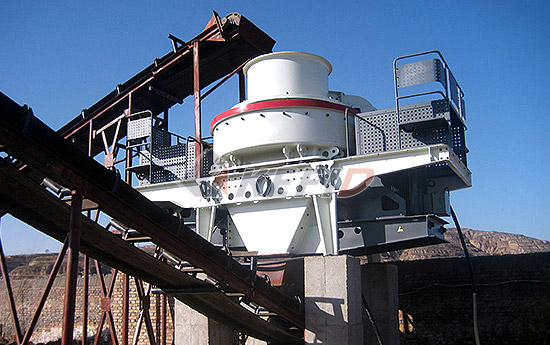 5X sand making machine is a new generation of sand making machine which improve energy efficiency, reduce wear and tear, extend the maintenance cycle, reduce maintenance time and improve the efficiency of crushing and control.According to Kefid R&D center engineers'introduction, 5X sand making machine adopts "stone strike stone" "stone strike iron" principle, greatly improving the feed and production efficiency. In addition, its main components adopt United States wear resistant high temperature materials and international brand bearings, motors, equipment is more durable and service life improved more than 48%.
Moreover, Kefid 5X sand making machine is equipped with advanced dust collector.It can effectively control the dust generated in the production process, does not affect the surrounding environment and has been approved by many customers.
If you are interested in 5X sand making machine, you can click online customer service for detailed information!