Kefid VU dry sand production line promote changes of sand and gravel industry
In recent years, the demand for sand and gravel has risen sharply as the global infrastructures have fully blossomed. However, facing the problems of inadequate supply of natural sand, the mechanism sand has many problems, Kefid launched the VU dry sand production line to solve the production problem of high quality sand.
VU tower-type dry sand production line
uses a reasonable dry process to reproduce natural sand formation process of natural crushing, erosion, natural washing and so on, so that the performance of finished sand increased. After reasonable and efficient processing by VU system,-15mm of raw materials can be processed into clean, high value sand.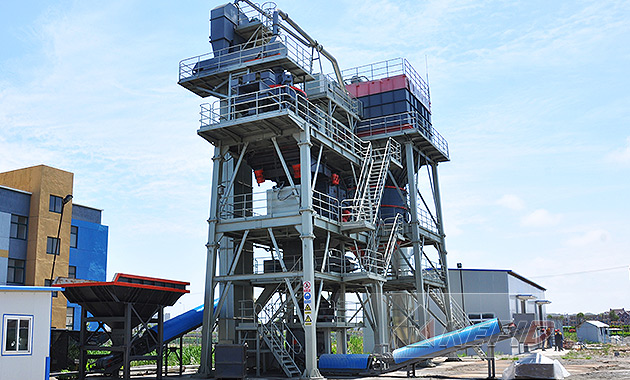 1. High quality finished sand
Finished sand has excellent grading, grain type, powder content and stable performance.
2. Low consumption and low cost
Crushing and grinding technology innovation and single equipment performance improvement achieve low consumption; Available low-cost tailings, melon seeds and other tailings, scrap as raw material for sand making achieve low cost.
3. Fineness adjustable
Fineness adjustment is easy.
4. More accurate grading
Classification is more accurate than before.
5. Environmental protection process
With a highly intensive tower-style fully enclosed arrangement, the dust does not spill. Environmental dry process without washing does not produce sewage, sludge, dust and other issues.
At present, Kefid VU tower-type dry sand production line has been widely used in concrete mixing plant, dry mortar, cement products factory and other supporting sand project.It is running well and won the recognition of customers.