NEWS
Company News
Industry News
Exhibition
Faq
The equipment for 2000 mesh silicon powder production line
Silica powder is made from natural quartz or fused silica by crushing, grinding, flotation, pickling purification, high purity water treatment and other multi-channel processing .
Because of its excellent temperature resistance, acid corrosion, poor thermal conductivity, high insulation, low expansion, chemical stability, hardness and other excellent performance, it is widely used in chemical, electronics, integrated circuits (IC), electrical, plastic , paint, advanced paint, rubber, defense and other fields.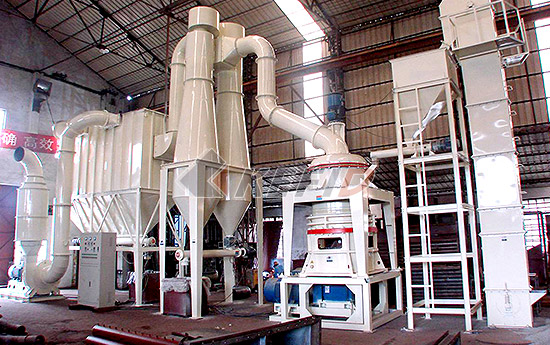 2000 mesh silicon powder is a superfine powder, we need professional ultrafine powder equipment to process it. Kefid developed VM series ultra-fine powder mill is the ideal equipment.
MW series micro powder mill
is a new equipment tailored for users.It adopts Sweden advanced grinding technology based on the mill market trends and demand for ultra-fine powder processing. Its finished fineness between 325-2500 mesh to meet the requirements of 2000 mesh silicon powder processing.
The advantages of MW series micro powder mill are as follows:
1. Low investment,high efficiency
Under the same fineness and power, the investment cost is lower than airflow mill, the recovery period is short, but the output is 45% higher than it.
2. Low loss,high fineness
Wearing parts using high-quality wear-resistant materials, the service life is more than one year, the final fineness of the finished product is up to D97 ≤ 5μm.
3. Safe, reliable, environmental protection
There is no rolling bearing and screw in the grinding chamber, which avoids the problem that the bearing is easy to be damaged, the screw is loose to damage the equipment. It also use high efficiency pulsed dust collector, equipped with silencers, reducing dust and noise pollution.
More 2000 mesh silicon powder production line details, please contact our 24hour online customer service.