TYPICAL STONE CRUSHING PLANT
TYPICAL ORE BENEFICIATION PLANT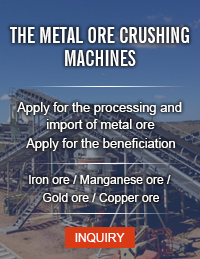 The pioneer manufacturer of crushers in the world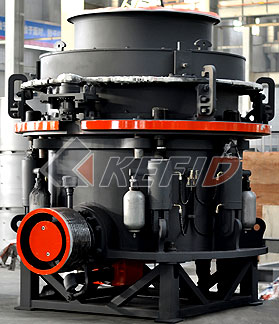 HPT series highly efficient hydraulic cone crusher
PROCESSED MATERIALS: Iron ore, copper ore, gold ore, manganese ore, river stone, gravel,etc. for hard ore
INPUT SIZE: 76-320mm OUTPUT SIZE: 10-20mm CAPACITY: 110-700tph
CHARACTERISTICS:
1.High crushing ratio and production efficiency.
2.Less spare part consumption and low operation cost.
3.Between-layer pressuring crushing and better finished product shape.
4.Hydraulic protection and cavity clearing, high automatization and less stopping production and repairing time.
5.Thin oil lubrication makes the life time increased.
6.Various crushing cavity.
7.Easy maintenance and operation.
PE jaw crusher
PROCESSED MATERIALS: Iron ore, copper ore, gold ore, manganese ore, river stone, gravel,granite, basalt, minerals, quartz, diabase, etc. 

INPUT SIZE: 200-1200mm OUTPUT SIZE: 15-350mm CAPACITY: 5-800tph
CHARACTERISTICS:
1.High crushing ratio, uniform final product size.
2.Deep crushing chamber without dead zone, increasing the feeding capacity and production capacity.
3.Stable and convenient gasket discharge adjusting device makes the adjusting range wide and flexible.
4.Safe and reliable lubrication system, easy replacement of wear.
5.Simple structure, low operation costs.
6.Energy saving, low noise and little dust.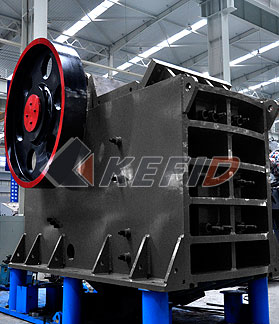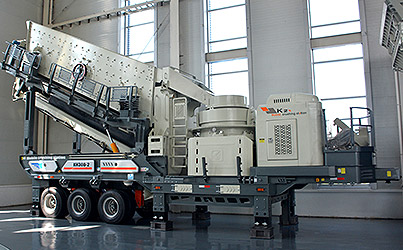 Mobile crusher
The crawler mobile crushing station and Vehicle chassis of mobile crushing station.
1.Complete set of equipment, portable and flexibility.
2.Directly effective crushing process and reduced transportation cost of material.
3.Strong adjustability and flexible combination.
4.Stable performance and easy maintenance.