Home - News Center - Company News

Kefid Stunning Apperance at Bauma China 2012
Posted: December 01, 2012 Views:
66
Asia's largest construction machinery exhibition-Bauma Shanghai 2012 international engineering machinery exhibition begins on Nov.27th in Shanghai, and ends on Nov.30th.
This time, more than 170,000 visitors from all over the world come to this exhibition.
Kefid Machinery Co., Ltd. Pays more attention to this exhibition, in order to meet our customers' requirements, Kefid bring its newest developed machine showing in this exhibition.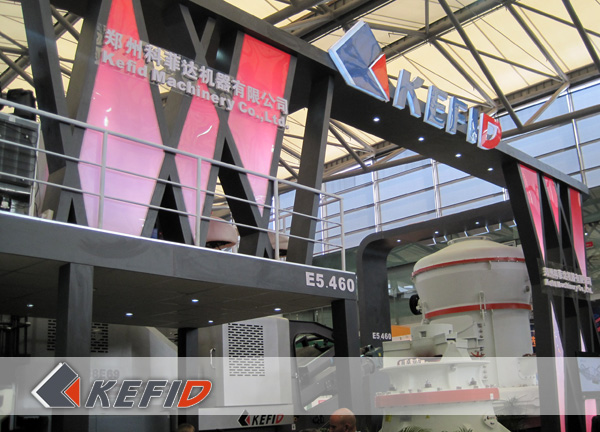 Exhibited machine include: 1 set Mobile Crushing Station,1 set European Tech. Grinding Mill,1 set HP series Hydraulic Cone Crusher and 1 set HCS series Hydraulic Cone Crusher.
Their smart appearance attracts a lot of visitors stopping in our booth to have a further understand of them. And many our old customers make a special trip to our booth to see the newest machine. Our staffs warmly receive these visitors and patiently answer all their questions.
Our staffs receive more than 500 visitors every day, though they are tired, they show their best mental attitude to everyone. Many customers have said that they are glad to cooperate with us, not only because of our advanced and good-quality machine, but also because of the professionalism and enthusiasm of our team.
We make a lot of friends from all over the world at Bauma Shanghai 2012,which will surly further the development of Kefid in the global market.
This is an unforgettable and successful exhibition for Kefid, and we are looking forward to the next.