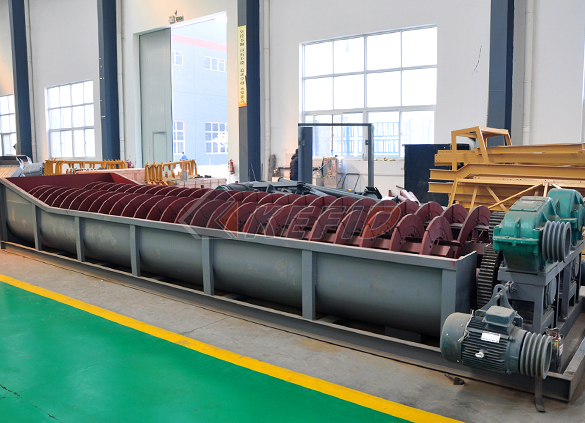 Screw Sand Washing Machine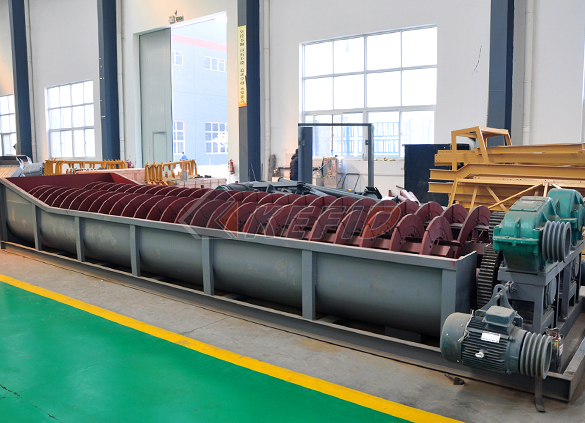 Screw Sand Washing Machine
Screw Sand Washing Machine
Kefid screw sand washing machine is mainly used for sand processing, electric pole factory, building work site and concrete dam, various sands classifying and dewatering. This sand washing machine adopts inclination of 15º, under the water tub, three weir plates form the sediment pool, the screw head is immersed in this pool, the screw is driven by electric motor through reducer rotating continuously, the fresh water is feeding from porous plate at bottom of sediment pool, this machine have three functions of washing, dewatering, classifying.
---
Output size : 0-10MM
Production capacity : 100-350T/H
PROCESSED MATERIALS
crushed stone, pebble stone, river stone,etc
APPLICATIONS
Screw sand washing machine is used in Mining, quarry, and construction, industries for various sands or stone classifying and dewatering.
PERFORMANCE
Features:
High degree cleaning-up; Reasonable structure; High production capacity;
Low power consumption.