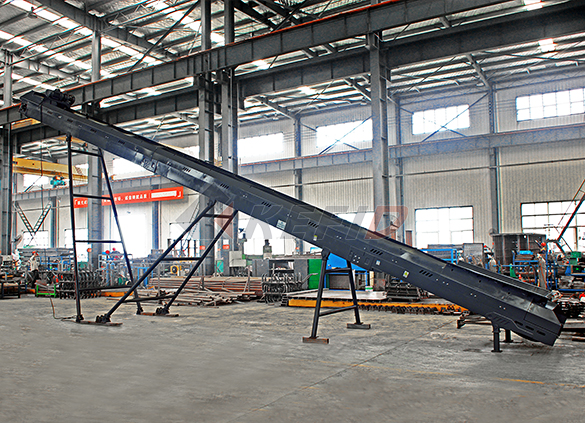 B6X Series Belt Conveyor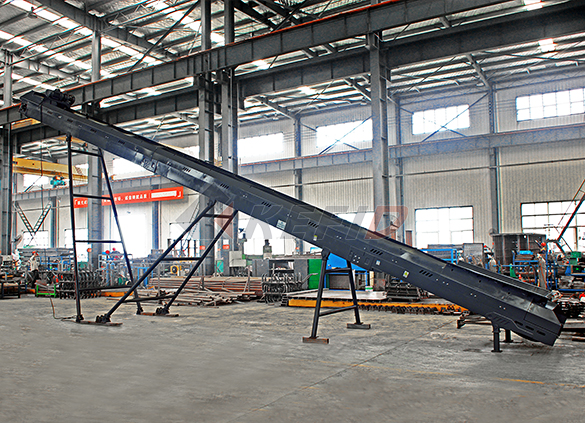 B6X Series Belt Conveyor
B6X Series Belt Conveyor
B6X series belt conveyor is a new generation of bulk material conveying equipment.It's designed by Kefid based on the previous experience of belt conveyor design, production and installation, combined with market conditions and customer needs. The available of the B6X series belt conveyor will increase our company's competitiveness in the auxiliary equipment market and expand our company's reputation in the bulk material handling equipment industry.

---
Output size : 500-1200MM
Production capacity : 150-500T/H
PROCESSED MATERIALS
Ambient temperature -20 ° C ~ 40 ° C, relative humidity below % 80, altitude below 1 km.
APPLICATIONS
Mine, metallurgy, coal, transportation, electric power, building materials, chemical, light industry, grain and machinery industries, the bulk density of 500~2500kg/m3 is transported.
PERFORMANCE
1.Stable performance,cost effective.
Under the premise of ensuring product performance and quality, the R&D engineers have fully optimized the various components of the B6X, providing customers with stable performance under the premise of saving a large amount of capital investment.
2.Compact structure and adaptable.
In the case of extensive analysis of the traditional field application of the belt conveyor, the new generation B6X is more compact in structure and can be seamlessly connected with other host equipment of the company.
3.Reduce difficulty,high versatility.
In order to reduce production difficulty, production cost and installation difficulty, adapt to the rhythm of the market and shorten the product preparation cycle, the B6X design emphasizes high versatility and interchangeability.
4.Choose diversity,full function.
Under the basic configuration of B6X normal operation, different types of function configurations can be selected according to the different needs of different customers to meet the normal operation of the project.

SPECIFICATIONS
Bandwidth
Bandwidth B(mm)
Project
500
650
800
1000
1200
Design Parameters
Material gravel, packing density ρ=1.6t/m3, running stacking angle θ=20°
Recommended material mm
≤150
≤200
≤300
≤325
≤375
17° Maximum delivery t/h
150
150
250
350
500
Slope
0~17°(Tilt angle limit is related to material)
Theoretical speed(22kw and above in brackets)m/s
1.5
1.6
1.4
1.4
1.5 (1.4)
Tightening method
Spiral tension
Belt length m
8≤L≤30
Drive roller diameter mm
φ323
φ375
φ400
φ424
φ448
Redirection drum diameter mm
φ271
φ323
φ375
φ400
φ424
Upper roller size
φ89x200
φ89x250
φ89x315
φ108x380
φ108x465
Lower roller size
φ89x600
φ89x750
φ89x900
φ108x1100
φ108x1300
Tape model
NN-100 4×(4+1.5)
NN-100 4×(4+1.5)
NN-100 4×(4+1.5)
NN-100 5×(5+2)
NN-100 5×(5+2)