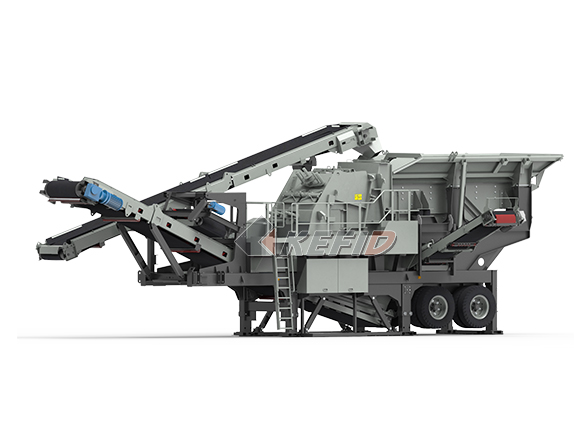 K3 series mobile production line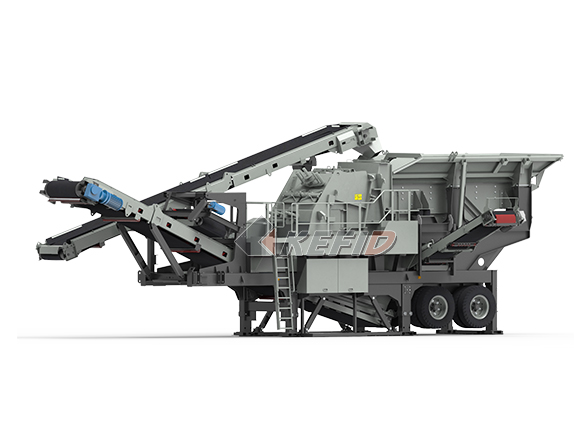 K3 series mobile production line
K3 series wheeled mobile production lines have a total of 14 mobile production line product models, covering the fields of 100-300T hard rock (conventional grain type, fine crushing and shaping), soft rock (conventional grain type, sand making), soft rock construction waste treatment, etc. The series has a total of 5 frames and is equipped with 19 standard mobile equipment modules. The mobile production line can quickly assemble lines to form the required product operation requirements of the mobile production line. Moreover, the modular design is simple and convenient to install, the overall movement is flexible, and standardization and generalization can be realized to the greatest extent.

---
Output size : depending on the equipment
Production capacity : 100-300T/H
MAIN FEATURE
1.Large volume silo, powerful feeding and soil removal function.
The volume of the coarse crushing equipment feeding bin is 6.5M³, the width of the feeding baffle is 8m³, the feeding can be regulated, the feeding storage quantity is large, and the feeding rhythm is loose and free. The medium crushing equipment is equipped with a 4.5M³ transfer feeding bin with adjustable rotating speed to ensure continuous and uninterrupted operation of medium crushing feeding and save more energy. The feeder is equipped with GF1245 model, with powerful grate to separate small materials and soil removal function, and has more powerful handling capacity at the same ton level.。
2.Flexible feeding method and full daily output.
Powerful coarse and medium crushing feeding silos can realize loading at the head end of the loader and loading at the second-stage silo, ensuring flexible loading of various materials, maximizing coarse and medium crushing to realize long-term continuous feeding, and enabling daily sand production capacity to be fuller.
3.Equipped with high-performance Jaw crusher。
The main Jaw crusher adopts the national standard technology, the special jaw crusher for vehicle crawler and tire moving station, imported Stanford bearings, stable quality, no disassembly and assembly for delivery, and complete vehicle preparation and delivery.
4.Shoes and on-board belt conveyor are standard.
The whole system is conventionally equipped with shoes, which can be taken up for delivery and transfer. The station and layout can quickly enter the operation mode. The whole system is equipped with on-board belt conveyor, which retracts and unfolds to directly enter the feeding operation mode.
5.All-system electronic control system。
The system is equipped with a remote start-stop operation terminal interface. after high-end customers bring their own remote low-voltage accessories, they can control the day and night monitoring operation in the room under harsh environment (high temperature exposure, wind and rain, low cold and freezing).
6.Free shipping.
The whole system can be realized, with no disassembly and assembly (including shoes) for land transportation and container transportation for sea transportation.
7.Environmental protection and high efficiency.
K3 series is equipped with 100-ton and 150-ton all-in-one machine production line moving equipment, high-efficiency coarse crushing, medium crushing and screening, and full-vehicle belt conveyor, allowing all-in-one single machine to operate in a small site in a full process, with small floor area, strong dust control capability and environmental protection.
8.Strong versatility.
K3 series 200-ton mobile equipment also plays the role of 300-ton mobile equipment. In the 300-ton crushing and sand making process system, the general mass production characteristics of mobile equipment are brought into full play to the greatest extent.

APPLICATIONS
It is suitable for stone factories, mines, metallurgy, building materials, highways, railways, water conservancy, chemical industry and other industries. It is mainly used for crushing, screening, shaping, sand making and construction waste treatment of various stone materials, and it is often used in mobile operation environment.