Impact crusher from Kefid is of 20 years manufacturing and using experience, which has won worldwide reputation due to its economical price, high capacity, high reduction, fine grain shape, easy adjustment and easy maintenance.
Contact us online now to find the nearest Impact Crusher Working site in your country, or Email us sales@kefid.com .
PFP impact crushers are generally used as a primary crushers for crushing quarry rock, which are designed for crushing low abrasive and medium hard materials. ...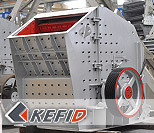 Hydraulic impact crusher is widely used in construction material, highway and railway, cement, mining and chemical fields etc. It is designed to crush soft and medium hard rock. ...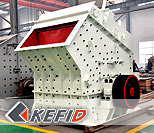 Our Impact crushers are powerful in size reduction for crushing of stone, ore, limestone, rock, and refractories. The final products of impact crusher are of good cubic shapes and are fine for railway, road construction and other industries. ...
Contact Us (Zhengzhou)

: 0086-371-67988500
0086-371-67999255
0086-371-86537170

: 0086-371-67998980

: sales@kefid.com

: kefidmachinery@
hotmail.com

: kefidmachinery@
yahoo.com
: kefidcrusher
Contact Us (Shanghai)
: 0086-21-50458962
: sales@kefidchina.com