SPARE PARTS
Stationary Crushers
Grinding Mill
Washing & Screening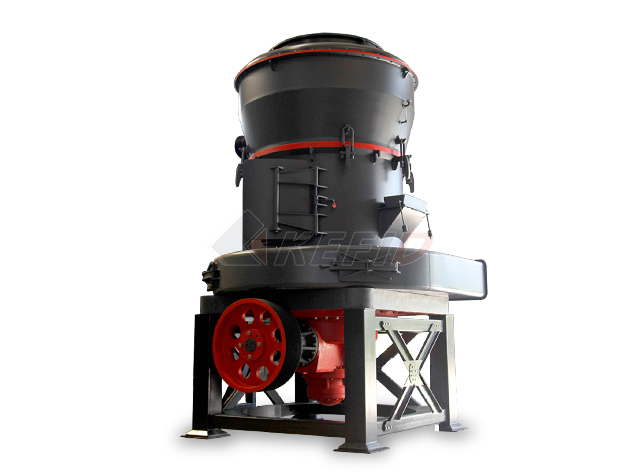 European Tech. Grinding Mill
As a leading manufacturer of grinding mills in China, Kefid develops this European Type Trapezium Mill and promotes it to be one of our best-selling equipments. It can be used to grind various minerals into powder to be used in various industries, like paint, back filling, cement, glass, rubber, etc.
Material : ZGMn13-3

Function : Grinding the raw material with the ring.

Material : ZG60Si2CrA

Function : Grinding the raw material with the ring.

Material : ZG65Mn

Function : Scoop the raw material for being grinded.

Material : HT

Function : Classify the fineness
REPLACE PROCESS:
Roller:
1. Remove the roller assembly from the hanger.
2. Remove the lock nuts from the roller assembly.
3. Knock down the roller with a hammer and replace the new one.
Ring:
Cut the ring by oxygen and replace the new one.
Shove edge:
1. Remove the lock nuts from the shovel base and remove the damaged shovel edge.
2. Replace the new shovel edge.
Fans of the separator:
1. Lift off the separator.
2. Open the separator and replace the fans.
MAINTENANCE:
1. During the operation of the grinding mill, there must be permanent professional staff being in charge of it. Prior to installation of the equipment, people concerned with operation, maintenance and electricity must be technically trained. And let them know the principle and performance of the grinding mill, and be familiar with the operation procedures.
2. To ensure normal operation of the equipment, laying down maintenance and safe operation system of the equipment is required. Simultaneously, necessary tools for checking and repairing, lubricating oil and grease and spare parts must be available for immediate use.
3. After a period of usage, check the equipment and replace tear and wear parts such as rollers, rings and shovels. Be sure of fastening connecting-bolts and nuts. Be sure of lubricating the parts sufficiently.
SERIOUS RESULTS WILL BE LEAD TO IF NOT CHANGE THE BADLY WORN SPARE PARTS TIMELY
4. Roller should be replaced after 500-hours use. To clean bearings in them and replace broken ones, and then fill enough oil and grease (with oil-pump or grease-gun).
5. The positions of left-handed nuts in the grinding mill: locknut at the upper end of main shaft, the top and lowest ends of roller shaft—in total 9 positions.