NEWS
Company News
Industry News
Exhibition
Faq
Kefid dedicated to providing environmental desulfurization limestone mill for power plants and steel mills
In recent years, the world economy has made rapid development, globalization continues to accelerate, but this rate of development also brings a series of associated problems, environmental pollution is particularly prominent. In the worldwide, environmental protection has become a major issue in the 21st century human society.
For example,our country has highlighted environmental issues.The emissions of SO2 is No.1 in the world with widespread air pollution problem. It is well known that thermal power plants, coal-fired boiler is the most concentrated and largest industry of SO2 pollution, which is determined by the structure and economic base of China's energy. In the next 50 years, China's primary coal-dominated energy consumption structure is difficult to change. We can only develop clean coal-based application in desulfurization technology by today's advanced technology and equipment to maximize the control of pollution.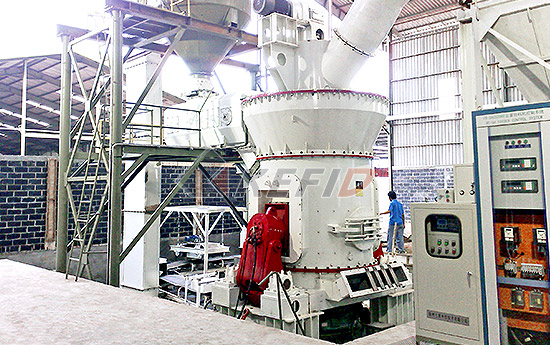 Limestone-gypsum wet flue gas desulfurization processes (FGD) and boiler calcium spray technology is the world's most mature and most widely used technology to control SO2 emissions. More than 90% of domestic thermal power plants use limestone - gypsum wet desulphurization.
FGD firstly need to make desulfurizer, desulfurization agent component is usually limestone powder.The quality and fineness of limestone powder (250 mesh or 325 mesh of limestone are better in desulfurization) and the particle distribution are the key factors to affect desulfurization. So choosing the right limestone powder preparation technology and equipment is crucial to the whole process for desulfurization.
According to the requirements of power plants, steel mills, cement plants desulfurization for limestone powder, Kefid developed the high-performance desulfurization limestone mill--
VM vertical mill
and
MTW European type grinding mill.
They use more patents with advanced production and easy maintenance to fully meet the desulfurization of 250 mesh, 325 mesh and other fineness limestone powder processing needs.It has environmental effect. The device is equipped with advanced dust remover and dust removal efficiency reached 99.99%, basic dust-free operation can be achieved.
Currently, Kefid has established a number of advanced productionline of wet desulfurization process for large domestic and foreign power plants. The customers said that choosing Kefid is a pleasant and correct choice.