NEWS
Company News
Industry News
Exhibition
Faq
Kefid single-cylinder hydraulic cone crusher
Kefid has developed single-cylinder cone crusher. This series of products have high crushing efficiency and low production cost, which can meet the various crushing needs of users.
Single-cylinder hydraulic cone crusher has 6 major functions:
1. Large production capacity, high crushing efficiency;
2. Laminated crushing, the product has good grain shape;
3. A variety of cavity types combined with stroke, suitable for a variety of particle size requirements;
4. Long-life liner;
5. Simple structure, easy maintenance, low operating cost;
6. The automatic control system adopts PLC+touch screen control mode, real-time monitoring of core parameters such as temperature, pressure, current, and automatic control to ensure the operation of the equipment.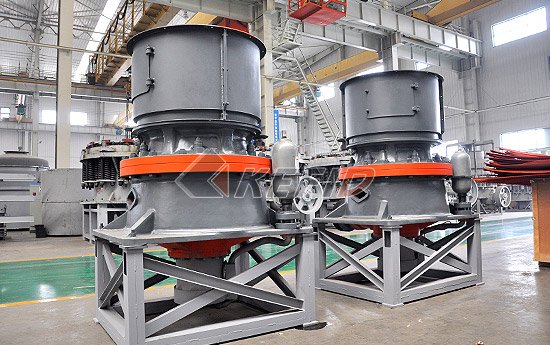 Kefid SC series single-cylinder hydraulic cone crusher has a large feed size of 50-560mm, a small discharge port size of 6-41mm, and a large processing capacity range of 36-2181t/h. It has complete functions and can meet the needs of a variety of raw materials and particle size crushing requirements.
More details and prices, please contact our 24hour online crustomer service.