NEWS
Company News
Industry News
Exhibition
Faq
The use of coal gangue and crushing equipment
Coal gangue is a solid waste discharged during coal mining and coal washing. It is a dark-gray rock with lower carbon content and harder than coal that is associated with coal seams during coal formation. Coal gangue is mainly used to produce gangue cement, lightweight aggregates of concrete, refractory bricks and other building materials. In addition, it can also be used to recover coal, coal and gangue are mixed for power generation, to produce crystalline aluminum chloride, water glass and other chemical products. It extracts precious and rare metals and can also be used as fertilizer.
The main ways to use coal gangue are as follows:
①Recovering coal and pyrite: through a simple process, good coal is washed from coal gangue, low-quality coal is selected from it through screening, and pyrite is also sorted out. Or recover pyrite, mixed coal and middling coal from the jig used for coal preparation ─ ─ plane shaker process. The recovered coal can be used as fuel for power boilers, gangue can be used as building materials, and pyrite can be used as chemical raw materials.
②Used for power generation: Mainly use coal and gangue mixed burning for power generation. China has already used a fluidized bed furnace to burn a mixture of washed coal and gangue (heating capacity is about 2,000 calories per kilogram) to generate electricity. Slag can produce slag bricks and slag cement.
③Manufacturing building materials: instead of clay as the raw material for making bricks. When burning bricks, using the combustibles of coal gangue itself can save coal.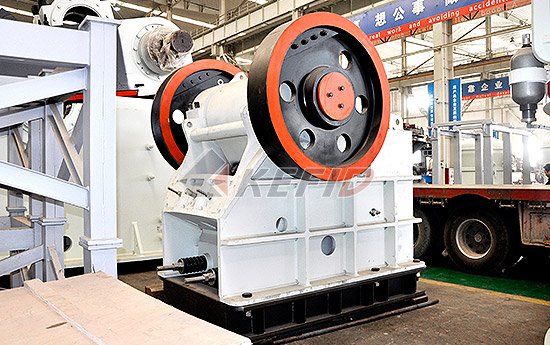 There are many equipments for crushing coal gangue. According to the function of the equipment, it is divided into coarse crushing, medium crushing and fine crushing. Each type of equipment has good performance.
1. Coarse crushing equipment
Jaw crusher: Primary processing of coal gangue, large feed inlet size, deep crushing cavity, capable of processing large lumps of coal gangue, large crushing ratio, relatively uniform discharge, use wedge device to adjust the discharge size size to meet the production needs of users.
2. medium crushing equipment
Impact crusher: Uses impact force to crush coal gangue, adopts finite element analysis technology, reasonable structure design, good grain shape of the finished product, cubic shape, can better meet the demand for materials, and has a high sales volume in the market.
Cone crusher: relatively new medium crushing equipment, integrating hydraulic, electrical, mechanical and other technologie, a variety of crushing cavity types are available, the whole machine has good wear resistance, high quality of vulnerable parts and low failure probability. The discharging is more uniform. The automatic control system and touch screen control mode is adopted. The operation is simpler.
3. fine crushing equipment
Vertical shaft impact crusher: It is a kind of high-efficiency crushing and sand-making equipment. It adopts a unique vortex cavity air circulation system, which can reduce dust overflow and production noise. The production process is environmentally friendly and energy-saving, reliable and efficient and has good sand making effects.