NEWS
Company News
Industry News
Exhibition
Faq
Kefid's impact crusher models
1214 is one of the standard models of the PF series impact crusher. It is widely used in stone processing. It is a medium-capacity crusher. The output of a single machine is 90-180 tons (according to different stone hardness and discharge size,there are differences in size and output).
The PF impact crusher is a widely used and long-standing impact crusher. There are models such as PF1215, PF1315 and PF1320. The larger single machine has an hourly output of 350 tons, which cannot meet the production needs of large-scale stone production lines.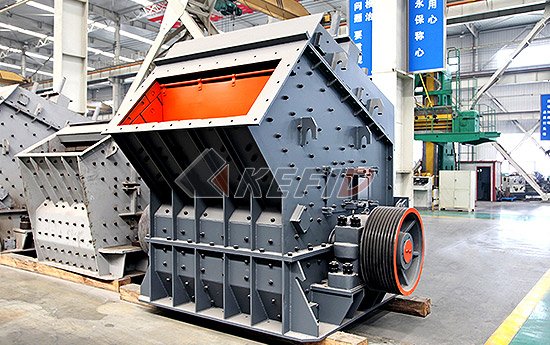 In response to the current large-scale and centralized development needs of stone factories, Kefid has developed and launched a new type of CI5X impact crusher.
Compared with ordinary impact crusher, CI5X impact crusher first solves the production problem. CI5X impact crusher integrates new scientific research results such as high-precision rotors with large moments of inertia, involute crushing chambers and other new scientific research results, and the output is greatly increased. In the past, the output of ordinary impact crusher was 350 tons, while CI5X impact crusher were mainly large-scale machines, and the output could reach 250-2000 tons per hour.
In addition, the CI5X impact crusher shell uses high-strength steel, the plate hammer uses high wear-resistant materials, the rotor uses low-temperature high-strength steel, and the heavy-duty rotor adopts an integral welding process, which has high precision and strong impact resistance, wear-resistant is better than ordinary impact crusher.
Therefore, more and more large-scale stone production lines tend to choose the new CI5X impact crusher as the secondary crushing equipment.