NEWS
Company News
Industry News
Exhibition
Faq
K series tire mobile crusher
The K series tire mobile crusher includes 7 modules and 72 models-coarse crushing mobile crusher, medium and fine crushing and screening mobile crusher, vertical operation combined mobile crusher, fine crushing and shaping and screening mobile crusher, fine crushing and sand washing mobile crusher, three-combination mobile crusher,four-combination mobile crusher can meet the diversified needs of customers for high quality and high output, and can be applied in almost all ore, construction, recycling and other fields. K series tire mobile crusher can be operated as a single device, or used in two-stage, three-stage or four-stage crushing process: from coarse crushing to medium crushing, fine crushing and superfine crushing. According to needs, mobile screening crusher can be equipped. Customers can choose "first sieving and then crushing" and "first crushing and then sieving" to meet product requirements, or by adding a return conveyor to realize the conversion between closed and open circuits, increase the use of the equipment and increase the output of the equipment.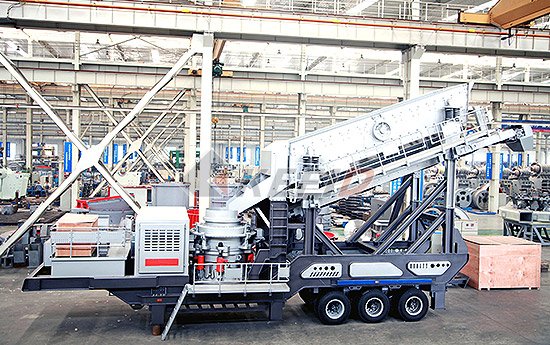 Innovative advantage
★ The hydraulic control can complete intelligent extension actions such as lifting and erecting, transportation and folding, demonstrating the high-tech charm
★ Provide maintenance hoisting frame, hoisting hook and operating platform, maintenance tool box, centralized lubrication maintenance and other humanized design
★ Professional art color painting design, with good personality and recognition, creating an international and big brand image
★ The streamlined hood design of automobile panels is widely adopted, and the sheet metal structure of the car body adopts industrial aesthetic modeling, which guarantees the brand image of professional production of steel structures.
★ Taking into account the versatility of the car body and the interchangeability of the main engine: a car body is common to multiple models, and the exchange system of the main unit of each unit only needs to reinvest in the cost of the single main equipment and the electronic control system. The unit interchange system can be realized on the same car body, and the matching between the systems of the whole machine can be adapted to a wider range of occasions, and the consumer products of customers can be reflected