NEWS
Company News
Industry News
Exhibition
Faq
A powerful tool for processing construction stones with a daily output of 3,000 tons---mobile crusher
Crushing basalt and other series of ores and stones are important links in the processing of construction stones. With the development of urban green planning such as high-speed railways, highways and real estate, the demand for construction stones is increasing. Large stone factories choose factors such as quality and price of stone crusher, the position occupied is becoming more and more important.
Kefid's mobile crusher can be equipped with a full set of large-scale crushing production line equipment for coarse crushing, medium crushing, fine crushing and other production processes. The process of crushing stones is a systematic project, especially for the quality, energy consumption and energy saving requirements of stone crusher.Choosing reasonable and economical stone crusher not only increase the crushing capacity, but also improve in manpower, material resources and the service life of the equipment.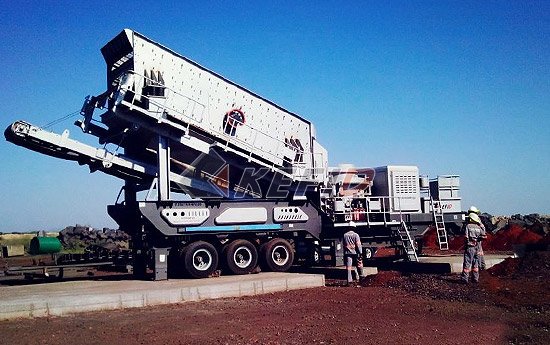 Mobile crusher configuration reference:
Vibrating feeder + belt conveyor + jaw crusher + impact crusher + cone crusher + vibrating screen
In addition, it can be equipped with a series of equipment such as sand making machines to realize production integration. After crushing and screening, the finished materials can directly meet customer requirements. It also eliminates the intermediate links of transporting materials from the work site and crushing, which greatly reduces the transportation cost.
For more detailed instructions and quotations related to the mobile crusher, please contact our 24hour online customer service, our professionals will give you a detailed explanation.