NEWS
Company News
Industry News
Exhibition
Faq
The technological processes of the mechanism sand production line
The mechanism sand refers to the sand processed by the sand making machine and other ancillary equipment. The finished product is more regular and can be processed into sand of different rules and sizes according to different technological requirements, which can better meet daily needs. Mechanism sand must have professional equipment to produce qualified and applicable sand and gravel.
The process flow of mechanism sand production line is:
The material enters the jaw crusher for primary crushing; secondly, the produced coarse material is transported by the belt conveyor to the cone crusher for further crushing, and then the finely crushed sandstone enters the vibrating screen to screen out two kinds of sand and gravel. The qualified material enter the sand making machine for sand making, and the other part of the material is returned for re-crushing. Part of the material entering the sand making machine is made into sand, which is cleaned by the sand washing machine (optional) to make finished sand, and the other part is crushed again to produce various mechanism sand that meet the requirements.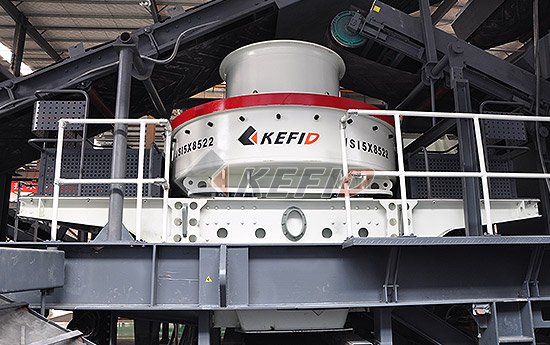 The advantages of mechanism sand production line are:
1.Good product quality and high grade
It is cube-shaped, with low content of needles and flakes, and the overall grade of the finished product is high, which meets the requirements of high-standard construction.
2. Wide application range (a wide range of raw materials)
Overcoming the shortcomings of traditional sand making equipment that can only crush soft materials, it can also crush hard and brittle materials such as emery and iron ore.
3. Large output and batch to ensure the quality of finished products
The degree of mechanization is high, and the mechanism sand of uniform quality can be produced in batches, and it is easier to control the quality of the mechanism sand finished product and ensure the quality of the project.
4. Thoughtful after-sales
Thoughtful after-sales guarantee: professional installation team installation and commissioning, customer training and guidance. If a fault is found, we will come to solve the problem.
5. Broad prospects for resource utilization
The use of various waste resources to sort and process tailings into artificial sand and gravel not only solves environmental pollution but also improves the utilization rate of natural resources.
For more details and prices, please contact our 24hour online customer service.