NEWS
Company News
Industry News
Exhibition
Faq
Bauma China 2020: Three new products of Kefid held a global launch ceremony
On November 27, the four-day Bauma China 2020 came to an end. A total of 180,000 professional visitors from 95 countries and regions, more than 500 international brands, and nearly 3,000 global exhibitors have been received. In an exhibition area of 300,000 square meters, they will jointly play the strong voice of the construction machinery manufacturing industry in 2020.
As a large-scale mine grinding equipment production and export base in Asia, and a frequent visitor to the Bauma Exhibition, Kefeid also held a global launch ceremany of three new products at the Bauma China 2020: CI5X2023 impact crusher, MRN218 internal reduction European version mill and VU VU300 aggregate optimization system.
CI5X2023 impact crusher
CI5X2023 impact crusher is a large capacity coarse crushing product specially developed for large-scale soft rock high-grade aggregate production lines. It can be combined with the same series of medium crushing impact crushers to meet the production line requirements of 2000 tons per hour.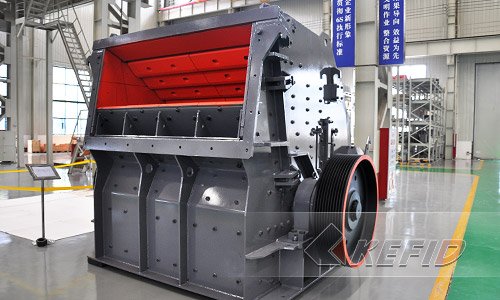 On the basis of retaining the characteristics of the previous generation of products, CI5X2023 impact crusher has been significantly improved in terms of crushing efficiency, processing capacity, reliability, particle size optimization, energy consumption control, which making its comprehensive performance more excellent and able to adapt to a variety of complex working conditions. For example: using a CNC machining center with higher precision, automation and function integration to process the equipment as a whole to improve the consistency of machining accuracy; using a high-precision large moment of inertia heavy-duty rotor design, the rotor has higher precision and stronger impact resistance. Running speed is faster; multi-functional hydraulic operating system is adopted to increase the speed of replacing wearing parts, reduce the difficulty of operation and shorten the downtime.
MRN218 internal reduction European version mill
MRN218 European version mill is the sixth generation of the pendulum mill (suspension roller mill) family developed with great concentration after Raymond mill, high pressure suspension roller mill, overpressure trapezoidal mill, MTW European version mill and 5X European version smart mill.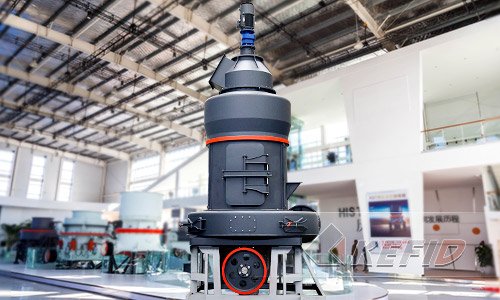 MRN218 European version mill adopts internal thin oil lubrication system, which has low lubrication resistance and low consumption; built-in curved bevel gear integral transmission, stable transmission and high efficiency; heightened air duct design, improved powder selection efficiency; volute elastic shock absorption structure, effectively avoid the vibration of the volute and the middle body; the wind baffle at the tail of the volute reduces the return air volume and energy loss; the hanging cone-cage powder separator has low energy consumption and high efficiency; the volute-isolated large-diameter powder collector has high powder collection efficiency and low powder return.
VU300 aggregate optimization system is online
The fifth generation member of the VU aggregate optimization system family, the VU300 pure sand making system, also officially came out.
The VU300 aggregate optimization system is designed with "high quality, high intensification, green and environmental protection" as its design concept. It integrates crushing and shaping, sand making and screening, stone powder control, grading adjustment, moisture content control and environmental protection. It has a high degree of automation, convenient operation, integrated modularization, compact equipment, reasonable process flow, smooth production, complete product spectrum, wide coverage, and fast construction and installation speed. It is ideal for super-large capacity 240-300TPH national standard zone II fine sand making equipment.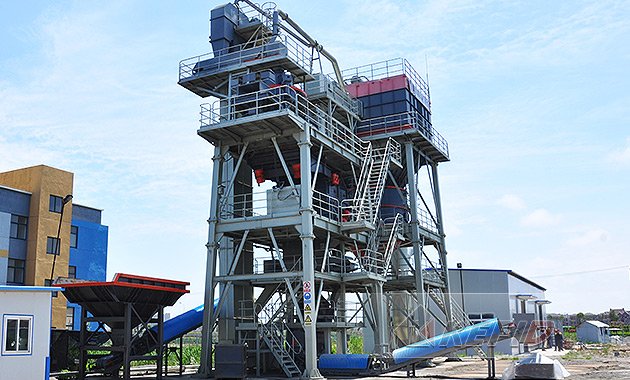 The VU300 aggregate optimization system is mainly divided into three modules: shaping sand making, winnowing and screening, and dust collection, which respectively determine the system's crushing sand making, sand separation and powder collection and dust collection capabilities, and also determine the system's ultimate performance consumption efficiency, quality of finished sand (grain shape, gradation, fineness modulus, powder content, etc.) and emission standards.
Drawing on the concept of the circulating air duct system of the mill, the VU300 aggregate optimization system pioneered the use of an internal circulating air duct system. The collection of stone powder and the separation of silty sand are completed in the inner circulating air duct, while the negative pressure dust collection air is used to ensure the system all pipelines and seals are in a negative pressure state to prevent dust leakage. In this way, it not only meets the requirements of environmental protection standards for emissions of particulate matter ≤10mg/m3, but also greatly saves the overall operating energy consumption of the system.
More for details and equipment quotation, please contact our 24hour online custmer service.