Superfine heavy calcium carbonate grinding equipment for papermaking
Superfine heavy calcium carbonate has high natural whiteness, low price and wide range of ore sources. It is widely used in papermaking, coatings, plastics, rubber, toothpaste, feed and other industries.
Ultra-fine grinding is an important part of deep processing of non-metallic ore such as heavy calcium. Heavy calcium carbonate has become more and more widely used as an indispensable high-quality inorganic white pigment filler in modern papermaking industry.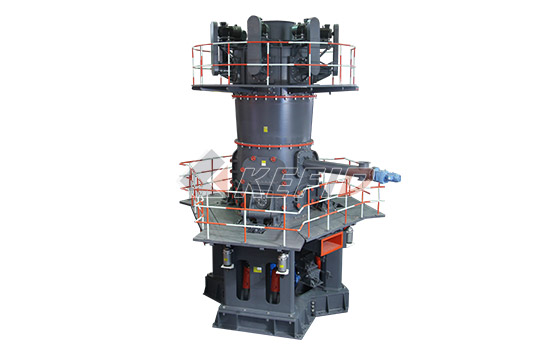 The production process of ultra-fine heavy calcium includes dry and wet methods. The appropriate production process is generally selected based on the use, quality, capacity, and source of the heavy calcium. The dry method is suitable for the production of fine calcium carbonate with an average particle size of more than 3 μm.
For ultra-fine heavy calcium grinding process, Kefid developed a professional equipment -
LUM ultra-fine vertical mill
. The equipment adopts the principle of material layer grinding, the material has a short residence time in the mill.It has the features of less repeated grinding, less iron content, high whiteness and cleanliness of the finished product.The specially designed roller sleeve and liner grinding curve can grind powder into 650 mesh, optional powder can be selected up to 3250 mesh, which can meet the application requirements of ultra-fine calcium powder in papermaking and other industries.
The
LUM ultra-fine grinding mill
not only has low wear, low noise, it also equipped with a dedicated dust collector, the dust emission is very small, which praised by the our customers.
If you want to produce calcium carbonate powder below 400 mesh, European type grinding mill, vertical mill and super-pressure trapezium mill are all very suitable, and you can choose the model according to actual production needs.