NEWS
Company News
Industry News
Exhibition
Faq
The process and advantages of VU tower sand production line
The VU tower sand production line
is a highly intensive tower-type fully enclosed arrangement, which is sand making system integrating sand making, grain optimization, stone powder control, grading adjustment, moisture content control and environmental protection. It is mainly composed of VU vertical shaft impact crusher, VU mode control screen, VU grain machine, humidifying agitator, dust collecting powder and central control system.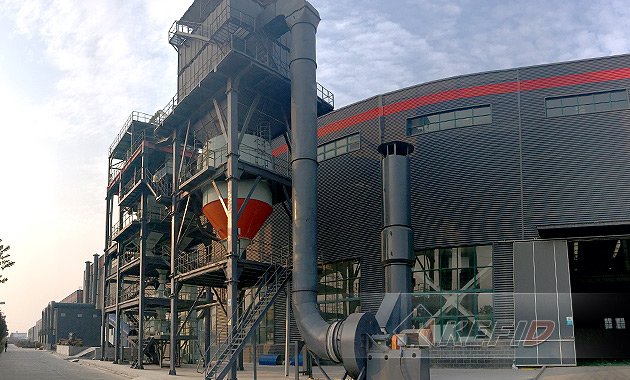 Its process flow is:
1. The material is crushed by VU vertical shaft impact crusher, eliminating the needle-shaped material, removing the sharp edges and corners of the sand, so that the grain size reaches the required size.
2. The crushed material is evenly transported to the mold-controlled sieve through the conveyor and vibrating feeder, the material is graded, and the grading of the sand is finely controlled. The unqualified material is returned to the sand making machine for crushing, and the excess stone powder is removed by dust removal collector.
3. Separate the qualified finished product into the humidifying agitator, and then mix and wet to control the moisture content of the finished sand to further ensure the quality of the finished sand.
4. The excess stone powder produced in the production is collected by the pulse dust collector, sent to the finished material tank by the pneumatic conveying system, and then packaging and transported.
Its advantages are:
1. The quality of finished sand is higher
2. Adopt central control system with high degree of automation
3. Fully enclosed production system, environmental protection is better
4. Compact structure, saving floor space
5. Digital equipment processing process, product quality is more reliable
For more details of VU tower sand production line and equipment quotation, please contact our 24hour online customer service.