NEWS
Company News
Industry News
Exhibition
Faq
800-2500 mesh calcite mill used in the plastics industry
800-2500 mesh calcite powder is ultrafine powder, we should choose ultrafine powder mill.
Kefid produces LUM ultra-fine vertical mill and MW ultra-fine powder mill. The LUM ultra-fine vertical mill's discharging size is adjustable between 400-1250 mesh, the capacity is relatively large with 5-18 tons per hour.It is suitable for large-scale processing of calcite ultrafine dry powder.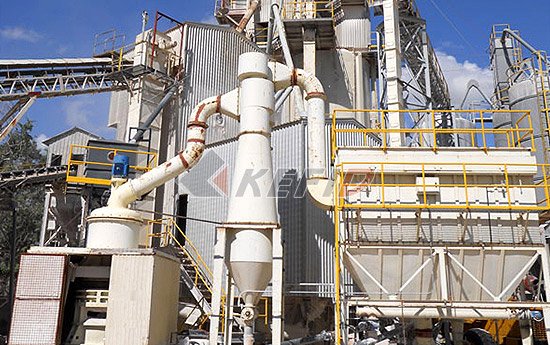 The MW ultra-fine powder mill's capacity is not as good as that of ultra-fine vertical mill. The single-machine capacity is 0.6-8 tons per hour, the discharging size is adjustable between 400-2500 mesh.
Therefore, for 800-2500 mesh fineness requirements, MW ultra-fine powder mill is more suitable for the production of 800-2500 mesh calcite.
1. Low investment and high efficient. Under the same fineness and power consumption of the finished product, the investment cost is lower than that of the jet mill, and the recovery period is short, but the output is higher than 45%.
2. Loss wear and high fineness. The wearing parts are made of high-quality wear-resistant materials. The final fineness of the finished products can reach D97≤5μm at one time.
3. Safe, reliable and environmentally friendly. There are no rolling bearings and screws in the grinding chamber, which avoids the problem that the bearing is vulnerable and the screw is loose and the equipment is destroyed. The high-efficiency pulse dust collector is equipped with a silencer and a muffler to reduce dust and noise pollution, and the environmental protection effect is excellent.
More 800-2500 mesh calcite mill details and equipment quotation questions, please contact our 24hour online customer service, we will tailor the professional configuration plan and quote for you.