NEWS
Company News
Industry News
Exhibition
Faq
CI5X impact crusher
The CI5X series of impact crusher has lightweight frame, high-precision spindle, high-strength impact plate, high-wearing hammer, combined with ANSYS finite element computer-aided design.It can process ore for coarse, medium and fine crushing and is widely used in highways,high-speed railway, water conservancy project, building gravel and mechanism sand fields.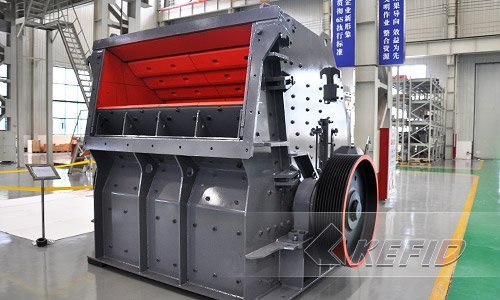 The rotor is welded by high-strength steel plate, which has good dynamic and static balance and impact resistance. At the same time, it has large moment of inertia and low energy consumption when crushing hard materials.
The frame is made of strong, torsion-resistant box structure, connected by high-strength bolts and equipped with safety locking structure to ensure the strength and rigidity requirements, the structure is more reasonable.
The impact plate has high rigidity and light weight. It adopts new structure and installation method. The service life and crushing efficiency are improved; the impact liner adopts modular design and the different regions are interchangeable and convenient for maintenance.
The adjustment device adopts hydraulic adjustment structure and cooperates with the vibration isolation design to reduce the unbalanced torque received and improve the convenience of operation.
Multi-function full hydraulic operating system - high adjustment accuracy, fast speed, easy to adjust the frame, impact plate, discharge granularity, machine maintenance, reduce the operating intensity and improve the equipment operating rate.
Optimized involute large crushing chamber - simulation software design and proven by practice, high crushing efficiency, large feed size, finished grain shape tends to cube, good grain shape, it meet high quality aggregate processing demand.
High-intensity, high-precision, heavy-duty rotors – in conjunction with the overall manufacturing process of CNC machine tools, with high-quality bearing configurations, improved rotor accuracy, enhanced load carrying capacity, increased operating speed and significantly increased equipment crushing capacity.
The introduction of ergonomics design theory - combined with the integrated bearing housing design, grease lubrication, hydraulic adjustment device, hydraulic opening and closing device, while ensuring the high strength and high performance of the equipment, taking into account the reliability of operation and the convenience of operation.