NEWS
Company News
Industry News
Exhibition
Faq
Kefid's crushing and screening mobile station was delivered to the customer site in Papua New Guinea
As a global leader of large-scale crushers and industrial mill machinery and mining equipment company, Kefid exported thousands of crusher, grinding mill, sand making machine and mobile crusher to the world and gain praise from domestic and foreign customers. Recently, Kefid
crushing and screening mobile station
was delivered to Papua New Guinea to campaign overseas markets.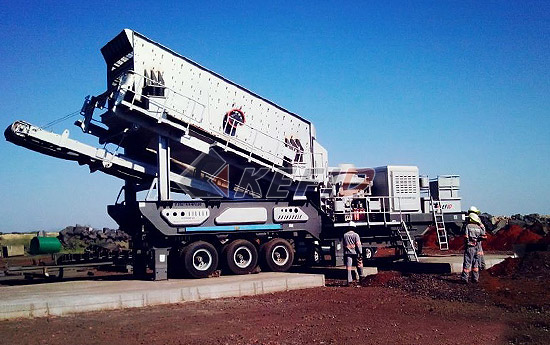 This delivery is KV9532-2 (Y4S2160X9532) crushing and screening mobile station. The processing material is basalt.The capacity is 200 tons per hour. Feeding size is 40mm or less and the final products is 0-25mm which meet and exceed customer's expectations. The equipment use efficient VSI series vertical shaft impact crusher.Its crushing technology combined with professional precision mechanical structure ensure perfect finished products granularity. Secondly, crushing and screening mobile station also has 5X series sand making machine, set professional crushing technology and machinery manufacturing in one, can achieve accurate classification for finished products. In addition, the mobile station has flexible parking function which can quickly enter the working mode. It also has interchangeable system for screening unit and crushing unit, the body can be reused, etc. Papua New Guinea customers is full of praise for the two outstanding merits of the mobile station, which is a major reason they are determined to buy our products.
Kefid is one of the world's total solution provider of high-quality grinding equipment. Its customer site and service network station are around the world, there are thousands of world-renowned basalt crushing production line.