NEWS
Company News
Industry News
Exhibition
Faq
Granite production line project
Granite is a kind of tectonic rock formed by volcanic erupting lava that rises to the surface of the earth's crust under the pressure of considerable pressure. The magma does not eject from the ground, but slowly cools and solidifies under the ground. It belongs to magmatic rocks (igneous rocks).
The granite is mainly composed of quartz, feldspar and mica. The rock is hard and dense, and is difficult to crush. It has high requirements for crusher. Generally, it adopts three-stage crushing mode.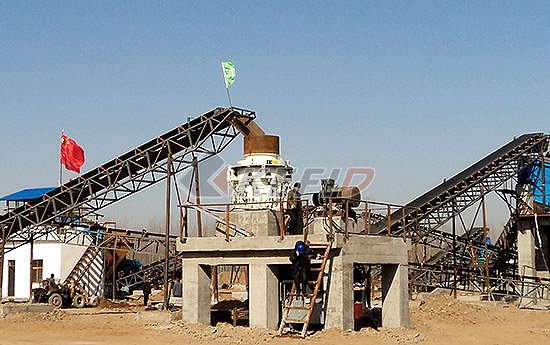 If you want to crush stones, you can configure: jaw crusher + single-cylinder hydraulic cone crusher + multi-cylinder hydraulic cone crusher, two cone crushers, very suitable for granite, basalt and other hard rock crushing, as well as iron ore, gold ore and other metal ore.
If both crushed stone and mechanism sand are produced at the same time, three stages of crushing mode can be configured: jaw crusher + cone crusher + sand making machine. The combination of cone crusher and sand making machine is a classic configuration for hard stone production of mechanism sand.
These are the conventional configuration for granite production line projects.You can submit the original, feed size, discharge size, output, motor power and other requirements to our 24hour online customer service. We will arrange professional technicians to make equipment selection plans and quotation budgets for your reference.