NEWS
Company News
Industry News
Exhibition
Faq
Stone crusher for railway projects
Stone materials used in railway projects, when calculating the mix ratio, the common particle size of gravel aggregates are: 5mm, 10mm, 16mm, 20mm, 30mm, 31.5mm; the rock crusher for railway projects is common with jaw crusher, cone crusher, impact crusher, impact crusher, etc.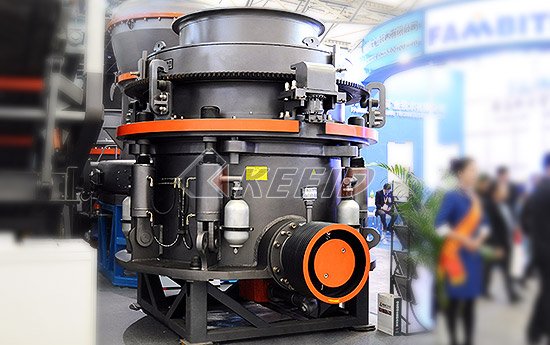 Among them, jaw crusher is used for coarse crushing (10cm or more discharge);
cone crusher
and impact crusher are used for medium and fine crushing (more than 1cm discharge), the difference is that cone crusher is suitable for hard rock such as granite, basalt and river pebble. And impact crusher is suitable for crushing limestone, dolomite and other medium and low hardness materials; if further shaping is required, a sand making machine is needed for fine crushing and mechanism sand production (1-5mm).
The above is a common classification of the size of the discharge. In fact, the stone crusher with specifications of 5-10mm, 10-16mm, 16-31.5mm, etc. can also used the HPT cone crusher. In addition to crushing, it can also have a certain shaping function. Because the HPT cone crusher adopts the proprietary laminating crushing principle, the cube ratio in the finished product is obviously improved, the needle-like particles are reduced, and the grading is more reasonable.