NEWS
Company News
Industry News
Exhibition
Faq
Superfine heavy calcium carbonate powder preparation technology for the plastics industry
Heavy calcium carbonate called TSP, is grinding from natural carbonate minerals such as calcite, marble, limestone. It has whiteness, good chemical stability and thermal stability and the price is more suitable for the majority of industries. So heavy calcium carbonate has become the preferred filler in the plastics industry which is widely used in plastic industries such as plastic film, profiles, pipes, woven wire drawing and leather.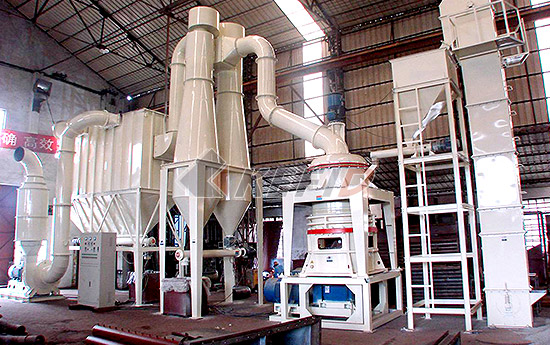 TSP in plastics industries generally belong to ultra-fine powder. Currently few of equipment can process it.The
three-ring medium speed micro powder mill
developed by Kefid can process thousands purpose of the ultra-fine powder,it is widely used in plastics, cosmetics and other products.
Currently, viewing the GCC powder processing in plastics industry, under the development performance and refinement requirements to meet the market, we also need to look at the energy efficiency of processing equipment. According to the survey, most of the domestic TSP resources has good quality, high purity and high brightness.Generally,it can only grading by ultrafine mill without going through the flotation process or other impurity. So choosing superior performance, quality and reliable grinding and grading equipment and technology is very important.