NEWS
Company News
Industry News
Exhibition
Faq
The process design of basalt crushing production line
Basalt is a basic eruptive rock with chemical composition similar to gabbro or diabase. The SiO2 content is between 45% and 52%. The hardness is relatively high and the processing is difficult.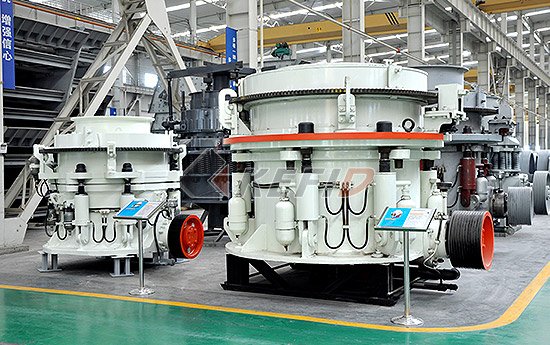 The process design of basalt crushing production line is:
1. For primary crushing, jaw crusher is suitable. Its feed size is large, crushing ability is strong, large basalt blocks can be crushed to medium grain size at one time.
2. In view of the high hardness of the basalt, we will use cone crusher for secondary crushing. In order to improve the crushing efficiency, a crushing process can be added, and the single cylinder hydraulic cone crusher and the
multi-cylinder hydraulic cone crusher
combined to reach large capacity.
3. If sand is to be produced, vertical shaft impact crusher is used for sand making. The vertical shaft impact crusher has large crushing ability, the wear resistance is more durable, the output is larger, and the machine makes the finished stone and sand have better grain shape and higher quality, and the stone powder content can also be controlled within the ideal range.
This is the basic process design of the basalt crushing production line, which can be adjusted according to the actual production situation.
More details and quotation, please contact our 24hour online customer service.